About Our Firm
Dallas Family Law and Personal Injury Attorney
The Harrelson Law Firm is deeply rooted in the local legal community. When you want a focused lawyer in Greater Dallas or throughout North Texas, call us today. Our Dallas family law and personal injury attorney takes pride in providing nationally recognized legal representation in civil disputes across the state. Learn more about our firm's rich history here.
Distinguished for Legal Excellence
The Harrelson Law Firm routinely accepts cases in Dallas, Tarrant, Collin, and Denton Counties. Depending upon the case, Steve Harrelson has also successfully tried cases throughout Texas. Steve has also been selected to be included in Super Lawyers, an achievement that no more than 5% of attorneys can claim.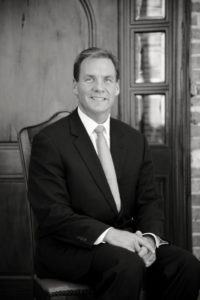 The firm's civil practice encompasses litigation for:
Premier Counsel Tailored to Your Needs
At Harrelson Law Firm, our Dallas personal injury attorney provides effective and methodical legal advocacy. As a firm, we are equipped to aggressively fight for our clients' best interests, and we are unafraid to do battle on their behalf. We believe that an effective legal strategy requires a tailored answer that is unique to each client; there are no cookie-cutter solutions at Harrelson Law Firm, and our attorney explores every legal option, from mediation to trial.
Each member of our legal team is detail and results oriented. Our commitment to legal excellence is exemplified by the opinions of our former clients. We believe that going the extra mile for our patrons is what makes our legal services extremely valuable, and we are dedicated to maintain such services.
Call (214) 254-4106 to get in touch with our dedicated team.
Our Attorney
Attorney
Steve Harrelson is licensed to practice law in Arkansas, Texas and Louisiana, and his practice areas include personal injury,...
(214) 254-4106
View Bio